Healthcare is provided by physician assistants and registered nurses whose practice is supervised by a physician (medical director). The medical director is off site, continuously available for consultation, and provides medical care for students referred by the physician assistants. In addition to supervision, the medical director reviews records and the practice of the physician assistants.
Physician assistants (PA) are health professionals licensed to practice medicine with physician supervision. PAs are qualified to evaluate, diagnose and provide medical care for a wide variety of medical problems. Physician assistants are licensed to perform diagnostic procedures, minor surgeries, and to prescribe medications and treatments.
Our Mission
To provide exceptional service and to educate and empower students toward lifelong health.
Our Vision
We strive to be:
Utilized and recommended as a quality service.
Nurturing and respectful to one another.
Knowledgeable of global health and implement current practices.
Our Philosophy
Education is not preparation for life. Education is life itself.
---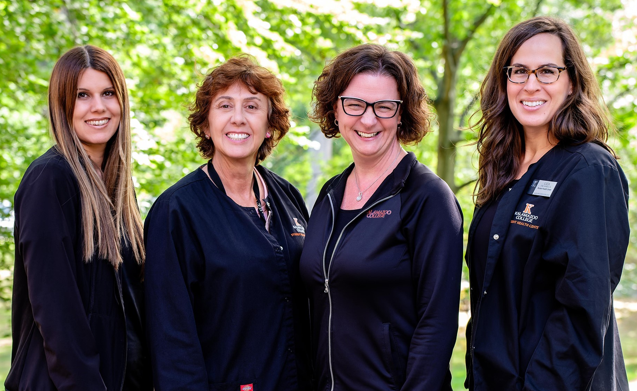 Steve Pollens
MD, Medical Director of Student Health Services
Lisa Ailstock
PA-C, Director of Student Health Services
Jennifer Combes
'99, BA, Office Coordinator, Student Health Center
Liza Escamilla
Physicians Assistant (PA-C)
Deb Annen-Caruso
Registered Nurse (RN)
Jennie Hill
Registered Nurse (RN)
Cindi Anspach
Registered Nurse (RN)