Use this tool daily to check for COVID-19 symptoms and/or show if you are cleared for campus activities. If you are not cleared, you will be given next steps and resources.
You can find the MyChart Daily Screening Tool Symptom Checker at: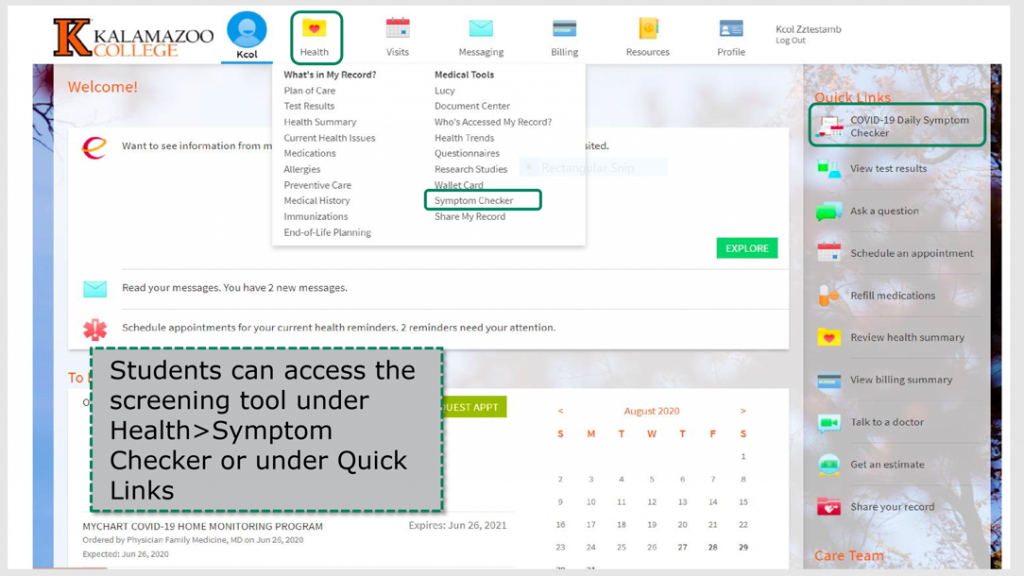 MyChart App: Under Symptom Checker (download the MyChart app and search for K College as a location)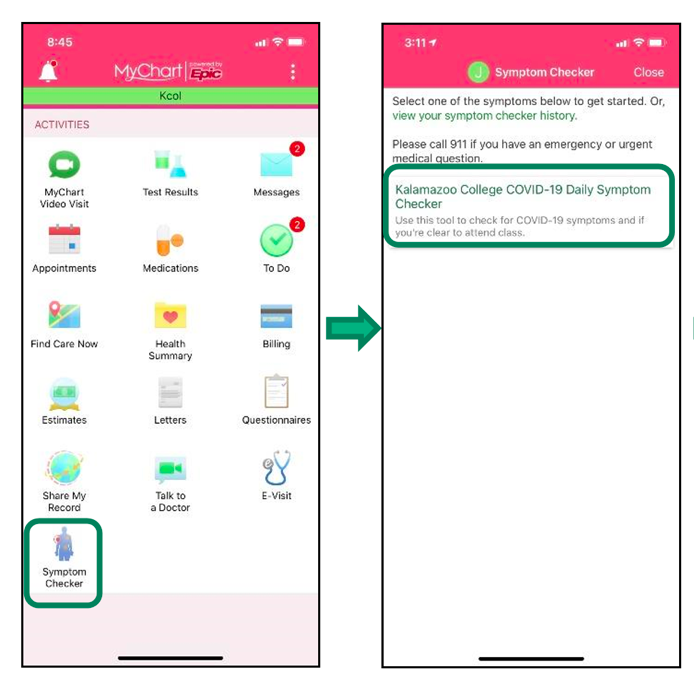 Cleared: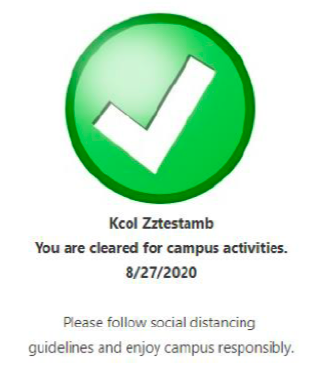 Not Cleared:

The Student Health Center will receive a notification of symptomatic students and follow up.